CUSTOM MADE FOR YOUR WINDOW!
Metal Venetian blinds are a popular choice amongst home owners and businesses alike. Consisting of horizontal aluminium slats that can be raised, lowered or pivoted – the venetian variety is both simple and elegant.
Pivoting the slats will allow light to pass through the blinds, or you can raise them fully to completely expose your window's opening. This provides a contemporary and clean alternative to using curtains.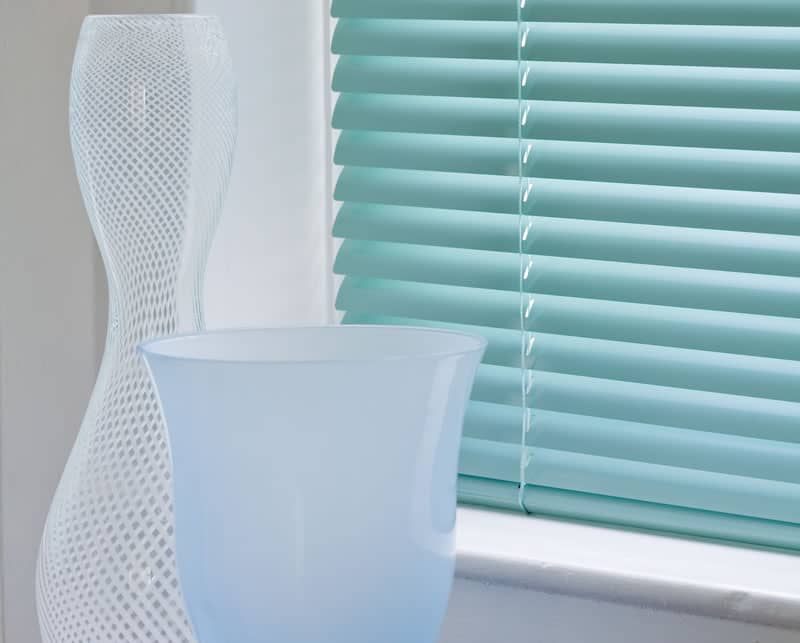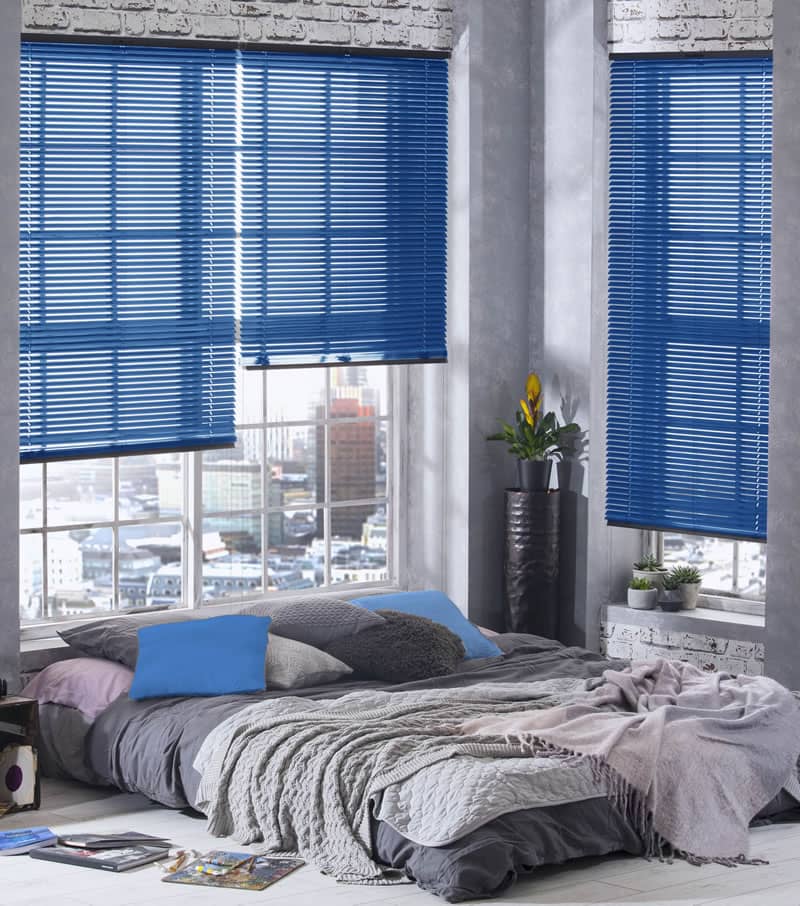 How Does A Venetian Blind Work?
Venetian blinds work by a cord pulley system which is placed between each of the horizontal slats. When the blind is fully raised up, the slats will be gathered together at the top of your window. This will give you a full view of the outside. When you lower and rotate your venetian blinds, you are able to blockout the sunlight, as well as giving yourself privacy from anyone looking in from outside. There are a number of positions you can set your venetian blinds to, which will give different amounts of light and privacy as your require.
Can I have venetian blinds in my bathroom?
Yes of course! Our range of faux wood or aluminiums are the perfect addition to any bathroom. With their water resistance and easily cleaned, makes them the ideal choice for your bathroom. We have a number of different colours and materials available.
Are venetian blinds good for privacy?
Both vertical and venetian are the best option for privacy. With the ability to tilt the slats to help obscure the view into your room from the outside. As well as, the ability to completely block out both light and the outside so that you have total privacy.
Which slat size is best for me?
We offer 3 different sizes in our slats 25mm, 35mm & 50mm. Depending on the size of your window will depend on which slat size would be most suitable.
The simple and streamlined design makes them ideal for a variety of settings, making use of lightweight materials and simple functionality.
Here at AllBlinds you have a huge variety of colours, finishes and sizes to choose from.
Our made-to-measure option means we are able to find a solution for any requirement, no matter how big or small you need your Venetian Blinds to be.
1 YEAR GUARANTEE
We are proud of our quality & back them with a 12 month guarantee.
EXPERIENCE
Our experience means we produce quality & beautiful end products.