CUSTOM MADE FOR YOUR WINDOW!
Searching for a perfect fit? Something chic and elegant to cover your window? We'll help you find a perfect solution regardless of your window's shape or size.
We've been creating bespoke perfect fit blinds for years and we're confident we can find a solution to any requirement.
Choose from a variety of distinct colours and fabrics to ensure your blinds are a perfect fit for your room and your personal preference.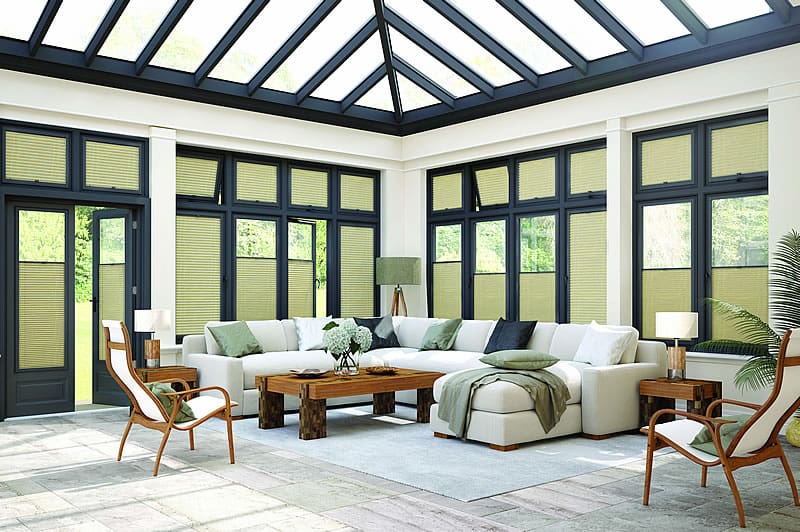 How Does A Perfect Fit Blind Work?
Perfect fit blinds work by clipping directly into your window frame. With no need to drill into UPVC and cause potential cracks. They simply have clips that slide into your window between the glass and the rubber seal.
Once these are in place the frame and unit can be clipped into place. Having this type of blind will mean you can easily open and close your window with no hinderence.
Can I have perfect fit blinds on my sliding doors?
Yes and No. If your doors can pass over each other with the blind installed without it causing any issues then you will be able to install these blinds.
The perfect fit frame will sit around 1 cm out from the door, which means you need a gap wider than 1.5cm in order for these blinds to fit perfectly.
If your doors simply slide over each other with no gap, then unfortunately there isn't a way to install this type of blind.
Will perfect fit blinds damage my window frames?
Not at all! They are installed with no tools, meaning there is no drilling into your UPVC to install brackets.
The unit clips into your window frame, with the clips themself slotting in between the glass and rubber seal.
This means that you can swap out the blind without leaving ugly drill holes in your PVC.
Are perfect fit blinds the best blind for my conservatory?
Definitely. If you are looking for a blind that can be installed without leaving ugly drill holes or causing futher damage to your windows they are ideal.
It is even possible to install them as roof blinds, as they also come in a variety of shapes. Not only this, but as they are fit into your window's frame, you get a clutter free window sill.
All our perfect fit blinds are made-to-measure.
We are on hand to ensure your measurements are accurate and that your chosen blinds fit perfectly.
PERFECT FIT BLIND GALLERY
We Have The Following Selection Of Blind Type Choices
FABRIC CHOICES
We Have a Wide Selection Of Fabric Choice
1 YEAR GUARANTEE
We are proud of our quality & back them with a 12 month guarantee.
EXPERIENCE
Our experience means we produce quality & beautiful end products.