CUSTOM MADE FOR YOUR WINDOW!
Not all windows are perfectly square or rectangle – that would be boring. Windows come in all shapes and sizes, from rounded designs to windows with multiple sides.
Here at Hudson Blinds we can tailor a solution around any required space or window shape, no matter how extraordinary. Our shaped shutters provide a fabulous finish custom-built around your exact measurements.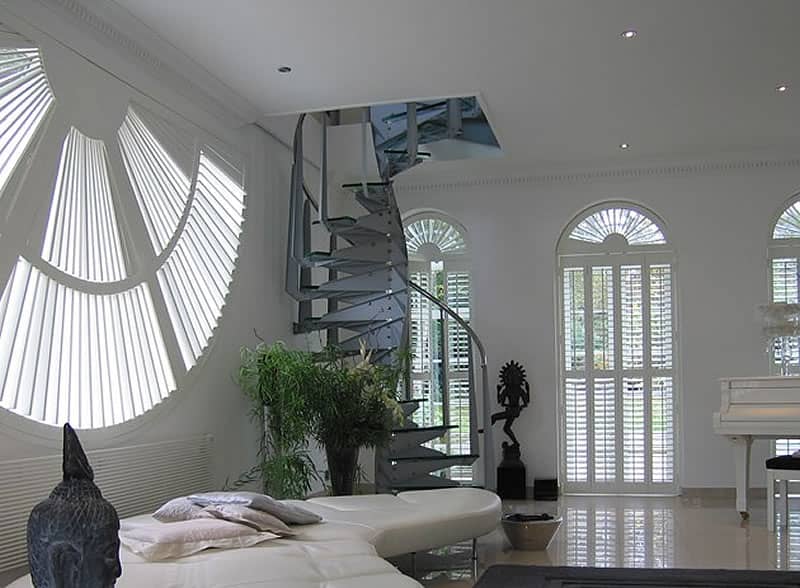 SHUTTER COLLECTION
Shaped is only available in the Montana Collection.
The Montana collection is made from premium hardwood, with an engineered core to prevent the possibility of warping.
They have a stunning light grain with a smooth finish, and are well suited to rooms that require extra durability.
The range comes in a choice of 45 stains and colours, and can have a custom colour finish. Recommended for All types of rooms.
1 YEAR GUARANTEE
We are proud of our quality & back them with a 36 month guarantee.
EXPERIENCE
Our experience means we produce quality & beautiful end products.