CUSTOM MADE FOR YOUR WINDOW!
Roman blinds make a real feature of your window whilst introducing a sense of character. The classic layered effect of this blind oozes traditional appeal with modern functionality.
You can show off your design work whether your blinds are up or down. Your style choice will be forever on show in a configuration that adds grandeur and density to your window dressing. Roman blinds help turn your window into a feature!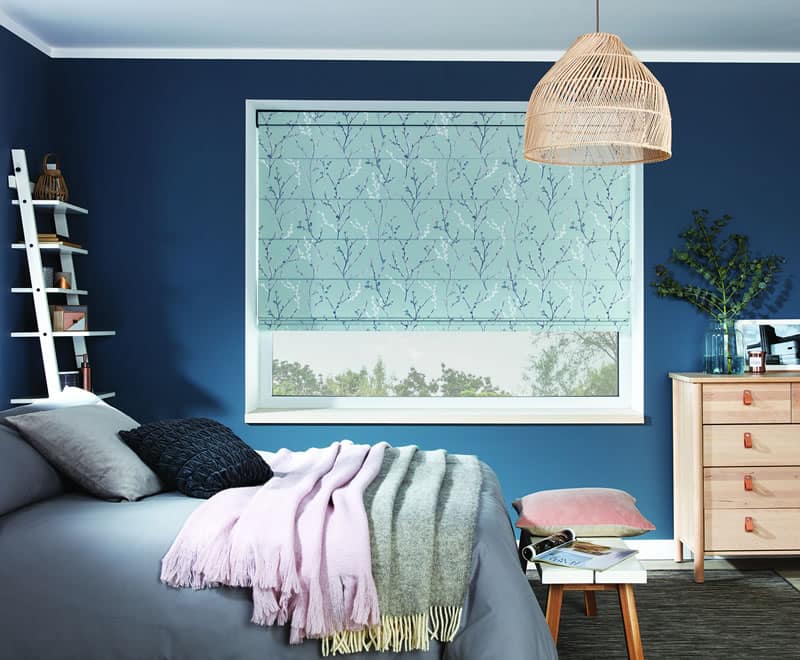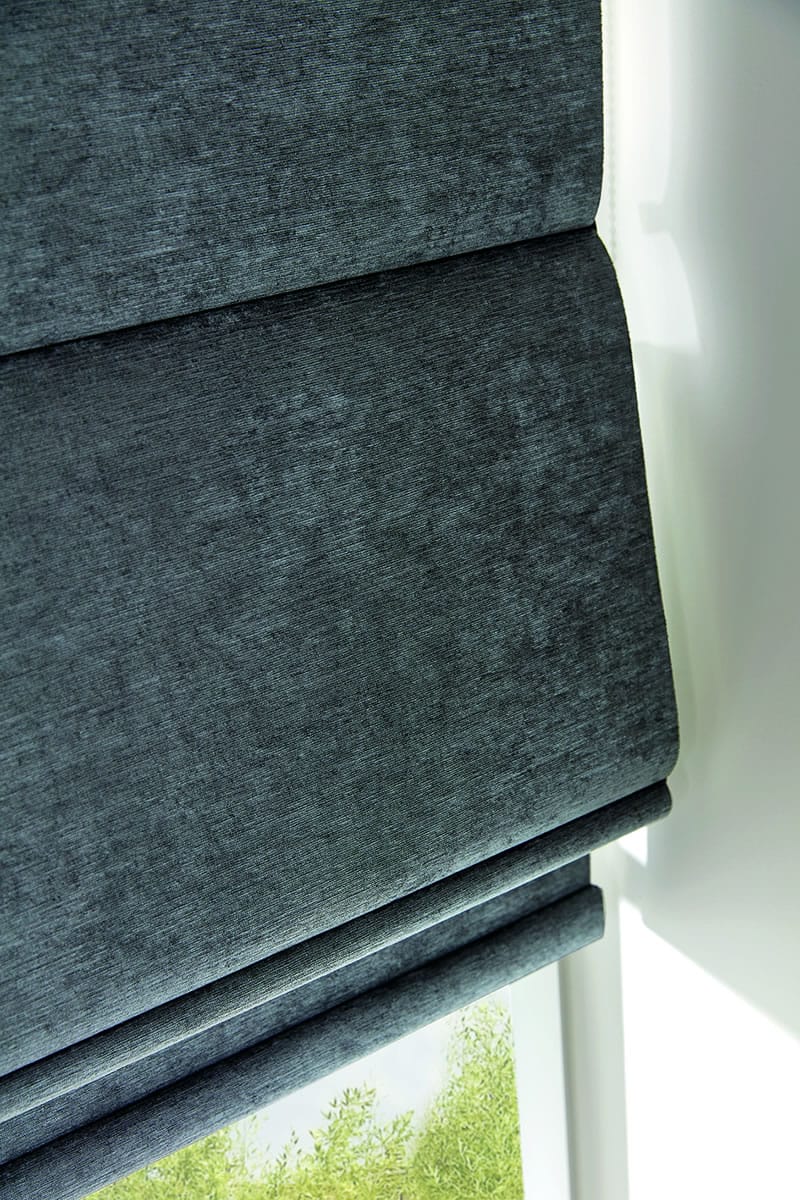 How Does A Roman Blind Work?
Roman blinds are a fabric based blind (pleated) that has a simple pull cord attached to it, this allows for you to set the height of the blind, depending on your preference. This means that it is incredibly simple to block out the light and have maximum privacy within your room.
What is the colour of the lining on roman blinds?
We use a white or ivory lining inside all of our roman blinds. Mainly using the white fabric within our white fabrics, then using the ivory coloured lining inside all of our other fabrics.
This is the true for our blackout lining option too. With our blackout romans being supplied with on a sidewinder control only.
Are roman blinds a good choice for my conservatory?
Roman Blinds are available in lots of different fabrics, colours and patterns and are often the very best choice when considering styling options.
With the addition of a blackout or a solprufe lining to help with temperature control, they could easily be the ideal choice for any conservatory. Motorised options are also available for all our Roman Blinds.
Can roman blinds help blackout a room?
Yes, Roman Blinds can help enormously with blocking out sunlight into a room. Our Roman Blinds are available with a choice of many linings including thermal, blackout or interlined blackout lining which all give highly effective light reducing qualities.
Roman Blinds with a suitable blackout lining are one of the very best choices when considering blocking out light to any room.
Choose from our range of Roman blinds and obtain traditional style with a contemporary edge. Available in a wide array of materials and colours, you're bound to find a finish that fits.
Roman blinds are a common choice for many applications, from family dwellings to businesses across the UK.
For you minimalists out there that prefer crisp designs, we suggest choosing solid colours or pastel shades. Alternatively, why not try some custom designed pattern-work to really emphasise your style?
Here at All Blinds we have a perfect fit for every room and for any taste.
ROMAN BLIND GALLERY
We Have The Following Selection Of Blind Type Choices
1 YEAR GUARANTEE
We are proud of our quality & back them with a 12 month guarantee.
EXPERIENCE
Our experience means we produce quality & beautiful end products.