CUSTOM MADE FOR YOUR WINDOW!
Vision Blinds, also known as Day and Night Blinds are a high quality blind that we manufacture and sell here at AllBlinds, also known as Day and Night blinds. This innovative style of blind is changing the way we think about blinds and how they operate.
Very similar to roller blinds but with a special striped fabric design, this style is becoming more and more popular. The truly eye-catching nature of a day & night blind offers a unique alternative to the common roller. Our range of fabrics for the vision blind is one of the largest in the UK and are now available with matching pelmets and motorised options.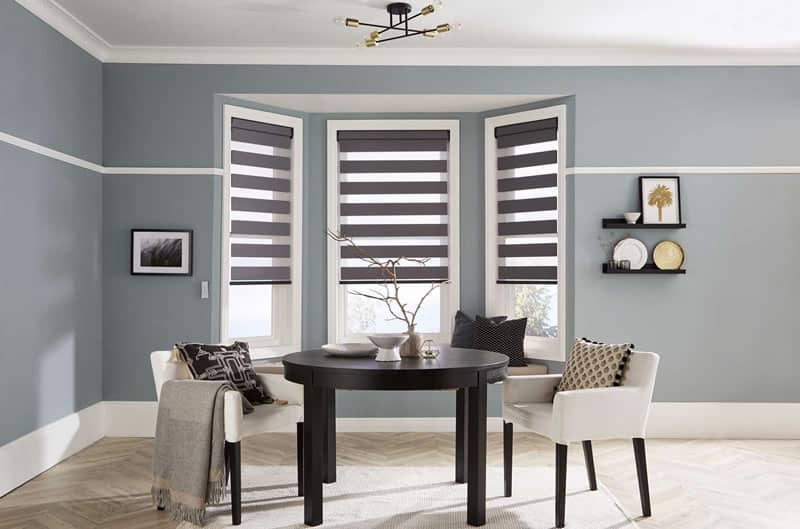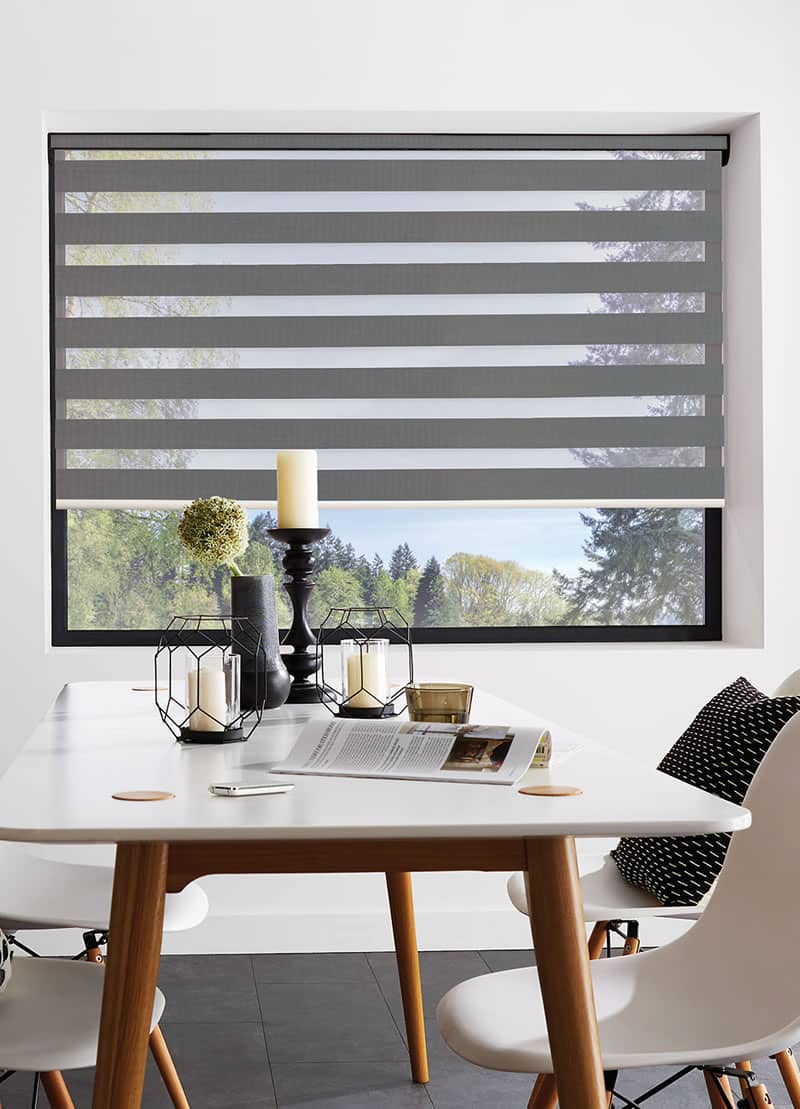 How Does A Vision Blind Work?
Vision blinds have a single piece of fabric which is looped to create a two layer fabric system. With a mixture of fabric and transparent "slats", you can have precise control over the amount of privacy and light coming into your window.
Operated with a side chain control, you can easily decide whether you would like to blockout light completely or have partial light coming into your room.
What is the difference between vision and roller blinds?
A roller blind is a single piece of fabric which can either be rolled from the front or back of the system. A vision blind is a single piece of fabric which is looped around to have 2 layers, one at the front and the other at the back. This means that you can blockout light even with the blind halfway closed.
Are vision blinds blackout?
Although we are able to supply our vision blinds with a blackout fabric, we are unable to guarantee that this will completely block out all the incoming light to your room.
Where can vision blinds be installed?
Being a similar fitting to a roller blind, we are able to install a vision blind practically anywhere within your home. Whether you are wanting them in a recess, outer window or in your conservatory, we are able to install the brackets virtually anywhere.
Choosing a day & night blind is perfect if you want both discretion and natural light. They represent the crossover between a Venetian blind and a roller.
They are made from two individual layers of horizontally-striped material that is cord operated just like a roller. When manoeuvred, the two layers pass each other and create two different positions.
VISION BLIND GALLERY
We Have The Following Selection Of Blind Type Choices
1 YEAR GUARANTEE
We are proud of our quality & back them with a 12 month guarantee.
EXPERIENCE
Our experience means we produce quality & beautiful end products.